Aerials
We are the Aerial Specialists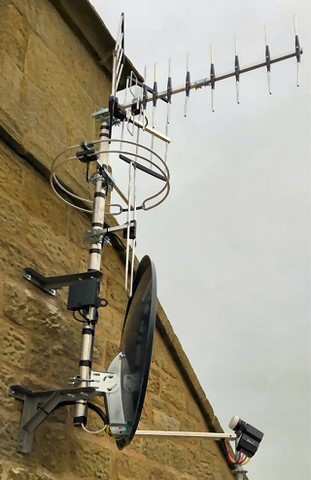 The design of the aerial you may need has to be carefully matched to your location and signal conditions, as well as to how the received signals will be distributed.

NetSat can undertake a survey to analyse the strength and nature of your signal conditions in order to recommend the best course of action to optimise reception.



Digital TV from the aerial
If you are interested in the new range of Digital channels we can advise you and if necessary, undertake a signal survey to verify availability. In the changing world of terrestrial digital reception, having an aerial on which you can rely is essential. We are confident at NetSat in our ability to install the aerials that perform the best and are structurally superior. So, if it's a replacement aerial, or the latest digital-ready aerial for wide-screen TV, call us first!